Search Bozeman Montana Real Estate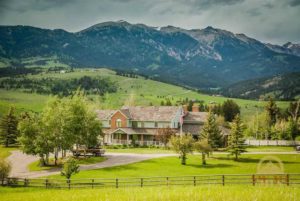 Home to Montana State University
Bozeman is called "the most livable place" for good reason. Enjoy world-renowned fly fishing, dramatic mountains for hiking, mountain biking, rock climbing, skiing, hunting, and backcountry exploring, Yellowstone National Park, and impressive wildlife. When you are ready for a more city experience, dive into Bozeman's thriving arts and culture communities, ranging from main street festivals, farmers markets, cultural centers and museums to symphonies, theaters, and art galleries.
Bozeman is a city in southern Montana, in the Rocky Mountains. Downtown, Montana State University's Museum of the Rockies traces the area's history and mounts special exhibitions. It houses the Siebel Dinosaur Complex, with a notable collection of T. rex specimens, and a planetarium. The nearby Bridger Range, to the north, and the Spanish Peaks, to the south, have trails for skiing, biking and hiking.
Bozeman—or, as the locals call it, the "last best place"—is located in southwestern Montana. Anybody can feel comfortable and happy in the growing town, which has a little bit of everything for everyone. Bozeman has appeared in numerous blog posts, magazine articles, and news stories raving about the spectacular community. In fact, Bozeman is the "best place to live," according to the New York Post article The 15 Best Places to Live in the US." Bozeman is an easy town to like, with a lot going for it.
                                                      Median Sales Price    2022
      $887,000                                                       $501,000                                                 $515,000
Single Family                                 Townhome                                   Condo
Investing in Bozeman real estate is an excellent idea, whether you're looking for your first rental property or you're growing an existing portfolio of rental homes. We work with local investors and with people from all over the world who appreciate everything that Bozeman Montana has to offer.