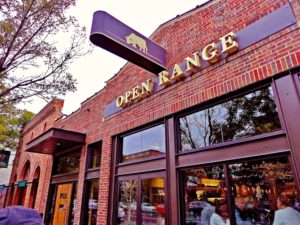 Following our mantra that the guest always comes first, Open Range is committed to offering an experience in the best traditions of Montana hospitality. We strive to offer the highest quality and freshest ingredients, locally sourced whenever available, in an unpretentious, comfortable, and friendly atmosphere. Combining the great culinary traditions of the past as well as innovative and creative contemporary ideas in food and drink, we hope to provide our guests with a unique and satisfying evening.

From the moment they opened their doors in 1988, The Bay Bar and Grille has stuck by their belief that quality should be woven into all that they do. It's a virtue that can be found in every corner of the business. From their focus on curating fresh goods from local farmers to their house-made ingredients, this Bozeman restaurant goes to great lengths to orchestrate the perfect dining experience. And it's this dedication to quality that's kept customers coming back for over two decades.
The Bay's commitment to a superior dining experience spans much further than what goes into each entrée. Frequent trips to some of the nation's most booming cities keep their finger on the pulse of the latest industry trends. This allows them to bring an unparalleled culinary experience to the people of Bozeman without sacrificing all the perks of eating local.
The care that starts at the center of The Bay and spills outward is most readily evident in one particular area of the restaurant—The Bay Bar and Grille staff. Unlike most eateries, you won't see a new server or bartender every time you sit down for a meal. Simply put, those who work at the Bay stay. They stay because being a part of the Bay staff means being part of the family. And it makes for an atmosphere thick with a relaxed kind of contentment that customers can't help but catch.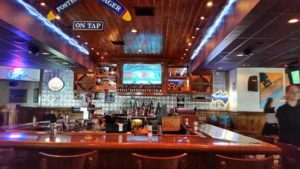 We are an Australian-inspired steakhouse restaurant beloved worldwide. We pride ourselves on serving up variety; our unbeatable steak cuts are complemented by delicious choices of chicken, ribs, seafood, and pasta at a price for everyone. Our strategy? We're the leader of the pack by emphasizing consistently high quality delicious food delivering a warm, welcoming environment. Our generous portions are moderately priced. Our casual atmosphere couldn't be more transporting – it's like you're right there in the Australian Outback.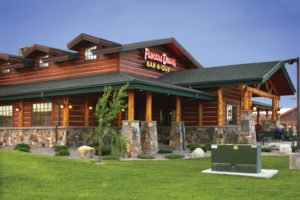 WELCOME TO THE LONGEST-RUNNING BACKYARD BBQ PARTY IN HISTORY!
We serve amazing BBQ to friends and fellow food lovers. You can grab a seat, get your order to go, or have us cater your event. Will you join the party?
FAMOUS DAVE: HE'S THE REAL DEAL!
Raised by Southern-born BBQ lovers in a world of street-corner barrel smokers, Famous Dave spent 25 years visiting thousands of BBQ joints. After decades pulling his own all-night cooking sessions, he felt he was ready to open his own BBQ place in 1994. Get the full story on the first ever "Famous Dave's.
AMERICA'S MOST AWARD-WINNING RESTAURANT
Our passion for BBQ is famous! We're honored to be consistently chosen as America's favorite BBQ restaurant. We also like heading out to competitions and putting our BBQ up against what the other elite pitmasters are cooking. To date, we've won more than 700 awards!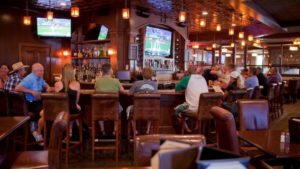 Because we make the best Mexican in Bozeman!
Santa Fe Red's was established in 1994 as the first full-service Mexican restaurant and cantina in the Bozeman area. We offer authentic Mexican favorites such as Chile Rellenos, pork verde, enchiladas, tostadas and of course, tacos! Our recipes are the family recipes of the Vasquez family, who grew up in Sonora, Mexico. These recipes were handed down through Maria Vasquez's family and thankfully ended up here at Santa Fe Red's on your table! The scents of cilantro and Mexican spices entangle with fresh ingredients which we are proud to offer in our authentic Mexican dishes.